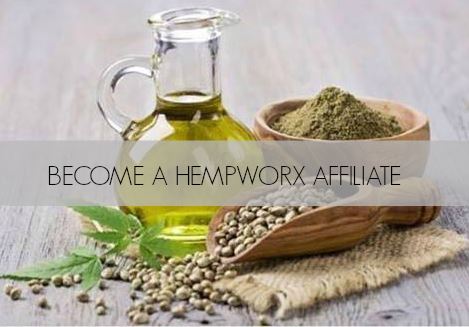 Welcome to my Hempworx Affiliate Information page. If you found this page through one of my ads on Facebook and don't know anything at all about Hempworx, then you have come to the right page. Hempworx is a company based out of Las Vegas that is going on 3 years old. Yes it is a young company, but it probably the fastest growing CBD oil company on the planet.
There are several reasons for the companies huge growth. First, it sells only the highest quality CBD products and they (unlike most other companies) can actually prove it. All their CBD oil is 3rd party tested for purity and quality and they publish this information on their website and it's only 1 click from the main page. It's a testament to their desire to break away from the bad rep the CBD industry has gotten. The CBD business has been called "the wild west" of businesses, because the lack of regulation has made way for a huge variety of CBD products on the open market that just do not have any proof of what the bottles actually contain. I don't know about you, but when I ingest something like this, I want to know EXACTLY what is in it.
Second, is Hempworx's marketing system. Hempworx does not sell on TV or the Radio. They do not spend millions marketing in magazines or blogs. They rely solely on their one and only marketing arm… That's us.. The affiliates who promote these products for them. Now, most of us (myself included) promote these products because WE USE them and have personal stories and testimonials as to how CBD has changed our lives. I personally believe, if you want to sell something like this, you should use it as well. Your personal success story will be a huge selling point.
Now, that said, Hempworx is a Network Marketing company. What this means is that you not only get paid for the sales you make, you get paid for the sales that are made by people you recruited into the company. In other words, if you sign up with me today, and sell something tomorrow, not only will you earn a commission, I will as well. So what makes this work? Well, not only are you an affiliate, you are a customer as well. Meaning, to be qualified to earn commissions, you must order product every month. This is essential to all affiliates for everyone to earn their commissions. Now, some people object to having to buy product in order to sell it. Hey, I get it. But imagine if you recruited people into the company and they didn't buy anything. You would never earn anything from them right? The only difference between an affiliate and a preferred customer is the $20 one time fee, that you pay to become an affiliate and earn commissions. It's the best $20 you will ever spend!
If you are excited about our Full Spectrum Oils and other Hempworx products and want to share them with others, you can apply to become an Affiliate in our Affiliate Program and discover the power of the Hempworx compensation plan. In the following video, the founder and CEO of Hempworx explains the compensation plan for you. It is a great place to start!
The following video contains more in depth information about the business and the compensation plan. We highly recommend that you watch all the video's on the Hempworx Affiliate Information page.
By becoming a HempWorx Affiliate, you can participate in our exciting Compensation Plan. Honestly, it's as simple as buying your first product and paying the $20 enrollment fee. (which gets you a really awesome starter pack, 14 different marketing websites and an awesome back office)
Click the button below to go to my HempWorx affiliate page. All the products will be on the same page. If you want to be an affiliate, just click the radial button. See the example below:
As soon as you sign up and make your first purchase, your affiliate sites and back office will become immediately available to you. You are in business right away and can start selling and signing up new affiliates. I KNOW YOU CAN DO IT! Wanna know how I know? Because I can do it. Believe me, if I CAN, ANYONE can! Get started now.. Adventure awaits!
Or.. Use the contact form below and let's have a good old fashioned telephone call about the opportunity and the products.
Still Not Sure or don't want me to call?
Click this link to take our free business tour today. No obligation whatsoever.