Questions you should ask, before you buy a CBD Product.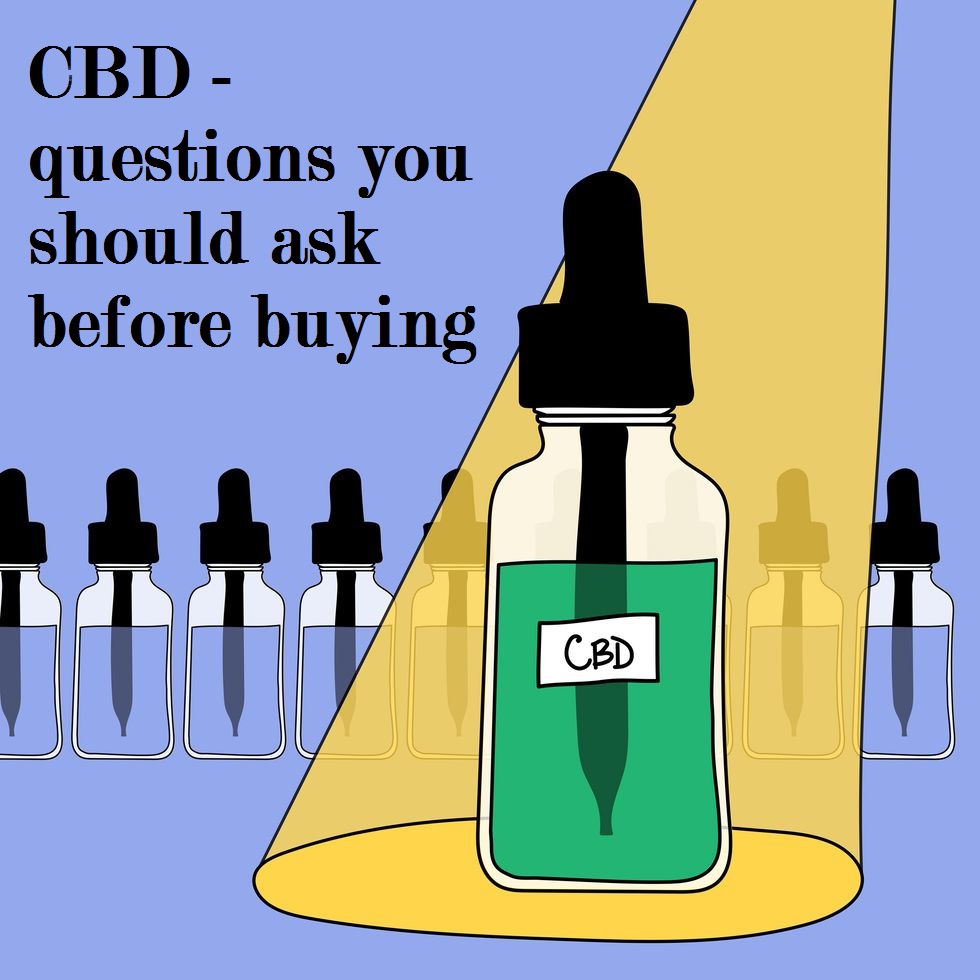 Does the Company do third party testing and are they willing to share the results? 
If the company you are investigating does NOT do third party testing or if them providing you the results of the testing is like pulling teeth, you should beware. These tests are designed to list contaminants, solvents and cannabinoid content. Brands should be HAPPY to share these test results with you and if they are not transparent with the results, you should run for the hills. Something is not right. Hempworx, with whom this site's owner is an affiliate, has all it's third party testing available from their main page. Click here for more info
Where does their CBD come from? Hemps point of origin is important for two reasons; If your CBD isn't from the U.S., it's probably not legal and, if they can't tell you where the farms are, they probably do not know themselves. Hempworx industrial hemp is all grown on Kentucky farms.
Is it organic?  CBD is an agricultural product. If you're worried about whether your kale is organic, you should take the same approach to CBD. Currently the USDA has been slow to label hemp farms organic, so the only way to tell if your product is actually organic is to study the lab results. Hempworx uses all natural organic processes and their products are 100% natural and NON GMO.
Is it full-spectrum or Isolate? Full-spectrum CBD is made with an extract that contains all or nearly all of the compounds naturally present in the cannabis plant. This obviously includes CBD, as well as other cannabinoids (THC, CBN, CBC, and CBG to name just a few), terpenes, flavonoids, and much more. CBD isolate, on the other hand, contains only CBD. CBD companies can achieve this either by isolating CBD from cannabis extract, or by making it artificially in a lab. Most people believe full spectrum has an advantage over CBD as it encourages the entourage effect. This is the theory that the multiple cannabinoids and other chemicals in the plant can work better together, synergistically, then when isolated. The problem with this though is that Full Spectrum will have trace amounts of THC, which can show up on a Drug test. The CBD Isolate products, will not contain THC. Many companies are working on creating a "Broad Spectrum" product, that contains everything EXCEPT the THC.. Hempworx CBD Oils are currently available as both FS and Isolate.
Does the label list the amount of actual CBD in the bottle? Products called hemp oil or hemp extract may contain little-to-no actual CBD. Unless the label tells you how much CBD is in the bottle and how much CBD there is per serving, you can't be sure it's legit. Hempworx CBD products will tell you exactly how much CBD is in each product with either per serving or per bottle. Our 1ml bottles come in 2 concentrations, either 500mg or 750mg per bottle. Since there is 1000 drops per bottle, you can calculate that to .5mg or .75mg per drop respectively.
Please follow and like us: